In 1950 the IX. chess olympiade was held in Dubrovnik (Croatia). Teams from 16 countries participated in it, and after 480 matches the Yugoslav team won the gold medal, Argentina silver, and West Germany bronze.

Especially for this occasion a new set of chessmen was made, under the name "Dubrovnik". It was well accepted by the chess world, due to an elegant and interesting look. The design was made by Andrija Maurovič, a famous Yugoslav cartoon writer, and pieces were made in the workshop of master Jakovljevič in Zagreb.
By many sources these were the favorite pieces of WORLD CHAMPION BOBBY FISCHER (pictures), and were also used in the Spassky - Fischer 1992 rematch in Sveti Stefan (picture).
With a help of mr. M. Hannon from GB we came across interesting radio interview with Bobby Fischer, where he mentioned the set "Dubrovnik". You can find interview in our gallery, while we should only mentione short part of Bobby's comment: "THIS IS THE BEST SET I HAVE EVER PLAYED ON. IT IS MARVELLOUS."

Bobby again commented Dubrovnik set during his match with Spassky (quote can be found in GM Gligorič's book from 1972 on Fisher and Spassky match): "Look at these pieces, smooth and light. No hard edges. Beatifully carved. The best set for playing with that I've ever seen. Here, feel this knight!"
On following links you can also find videos of Bobby Fischer playing with a Dubrovnik set. He certainly liked it!!!

- Bobby Fischer and his 1970 Dubrovnik chess set - montage by Jonas Ž.
- TV Record "Anything to win" - Biography of Bobby Fischer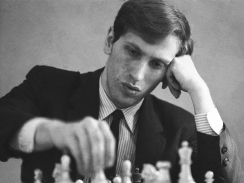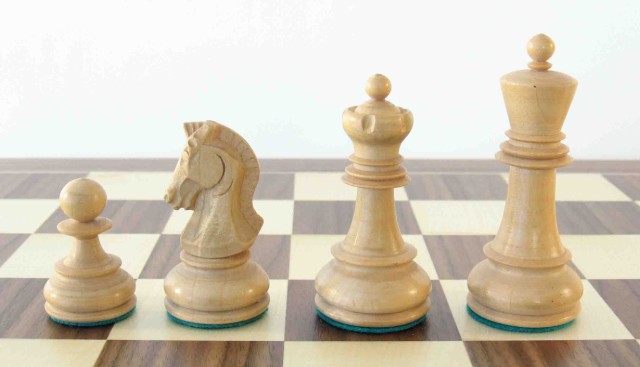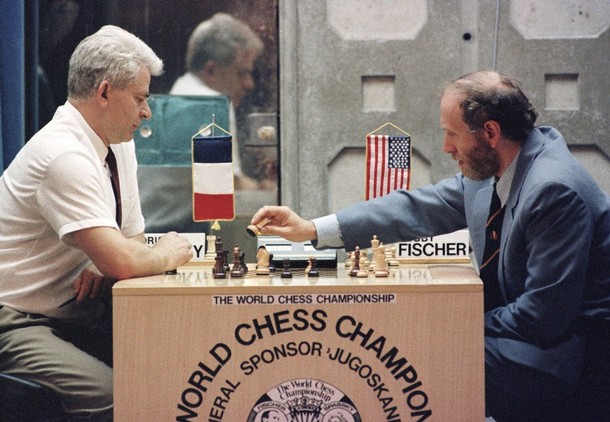 Our production is based on original drawings and samples (picture above) owned by »Šahovska naklada» (Croatia). They gave us exclusive permission to use copyrighted plans to recreate this timeless chess set used in Dubrovnik 1950 Olympiad and many important tournaments around the world. Now you can own this important, historical chess set.
-----------------------------------------------------------------------------------------------------
- natural combination (maple & walnut) - 348 €
- king's height 91 mm, base diameter 39 mm
- hand turned and finished pieces (gallery)
- detailed hand carved knights
- possible purchase of extra queens
- weighted pieces
- felt cushioned
- 3 layers of special coat and final polishing
- housed in a basic box
- every set comes with certificate of authenticity, which is made to recipient
- set can be upgraded with DGT system