In 2008, half of century has passed since the famous Interzonal chess tournament was held in Portorož. Beetween August 4th and September 14th 1958, 21 players (among them were 3 future world champions - Tal, Fischer, Petrosian) and several grandmasters tried to qualify for the next year's Candidates torunament. However, the tournament is also unforgettable due to the appearance of US player Robert James Fischer, who became a grandmaster in Portorož at the age of 15 years.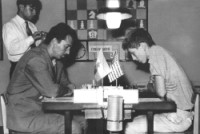 Gligoric - Fischer ; Portorož 1958
The "
Piran chess club
" has honoured the 50th anniversary with a 3-day open tournament and different exhibitions related to 1958 tournament (
more in gallery
). In agreement with the "
Piran community"
and the organizer, we received the exclusive right to produce chessmen under the name "
Portorož '08
". This chessmen were also used as protocole present for eminent guests at the opening ceremony (
dr. Milan Zver - minister of sport
,
dr. Tomaž Gantar - mayor of Piran Community
and others).
----------------------------------------------------------------------------------
- natural combination (maple & walnut)
- brown or red stained maple

- king's height 100 mm, base diameter 43 mm
- hand turned and finished pieces
- detailed hand carved knights
- choose between 2 different king's finials - cross / ball
- Staunton bishops
- possible delivery with 2 extra queens
- weighted pieces ( each 20 g )
- felt cushioned
- 3 layers of special coat and final polishing
-
every set comes with certificate of authenticity, which is made to recipient

-
housed in a box

* natural combination (maple & walnut)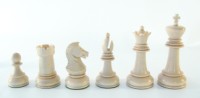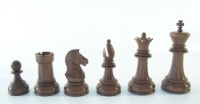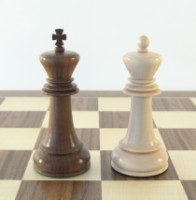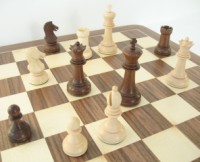 * brown stained maple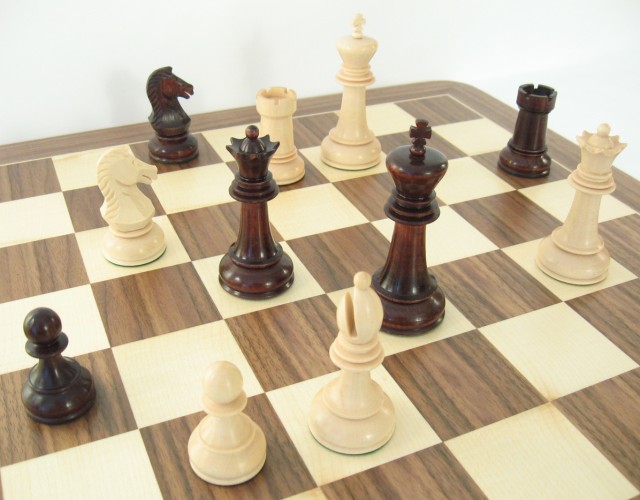 * red stained maple